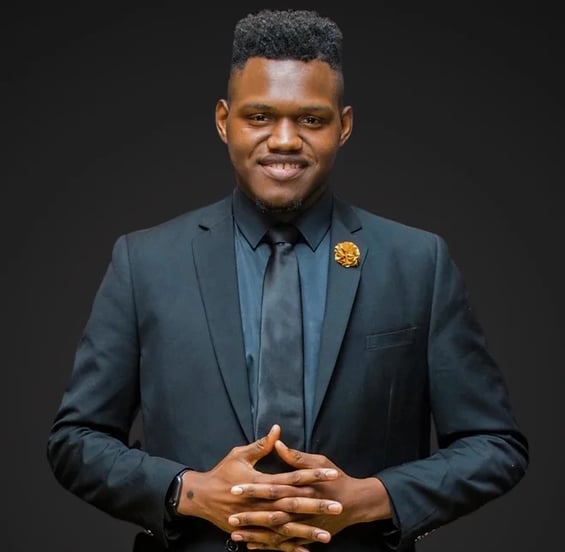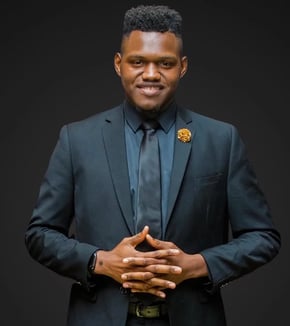 Jua'Quen Perry was born in Jacksonville, FL on January 15, 2001 to Tawanie H. Pointer of St. Matthews, SC and Wesley Perry Jr. of Washington, DC. He is the youngest of three siblings on his mother's side and the oldest of two siblings on his father's side. Jua'Quen enjoys expressing himself through music and visual art. His desire is to be a helping hand in his community and making the world a better place for the future generation through his talents and abilities. He began singing at the tender age of six, and by the age of eleven, he was playing the Piano and Hammond Organ by ear.
He fulfilled his first assignment as Minister of Music at the Calvary Baptist Church in St. Matthews, SC in 2012, where his Great-Grandparents, Della and Issac Lee Howell and many others of his family were and still are dedicated members. He currently serves as the Minister of Music at the Historic Bull Swamp Baptist Church of Orangeburg going on 5 years. Jua'Quen also serves as a quality and self taught musician to a multitude of churches within Orangeburg, SC and many of the churches within the surrounding areas.
Music is not his only gift. He enjoys graphic designing, photography, videography, website designing, and sharing the gospel of Jesus Christ. At a very young age, Jua'Quen dedicated his life to Christ. His work and creativity is a representation of that.
Jua'Quen thanks his mother, the Orangeburg Consolidated School District 5, Mr. Maurice Middleton, Dr. Jerome Brown, Mr. Derrick Burch, Mrs. Shaniqua Burch, Billy Bradley Jr. and Heart of Worship, the Calvary Baptist Church Family, the Deland Missionary Baptist Church of Jacksonville, FL, and many others for supporting the vision God has given him.
"Not only do I want to be an inspiration, but I want to allow others to see what God is revealing through me so they can open up and allow God to use them. I just want to be an example." -Jua'Quen Perry